Home
Talk

2
545pages on
this wiki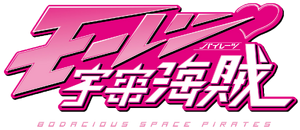 Welcome to the Mouretsu Pirates Wiki!
This wiki is dedicated to everything about the Miniskirt Pirates / Mouretsu Pirates series! We currently have 545 articles on this wiki for you to edit.
About • Help • Administrators • Manual of Style • Layout Guide • News Archives • Poll Archives • Watercooler • Community Portal • Blogs • Community Messages • To Do List • All Pages • Featured Articles
Beware: There be unmarked spoilers ahead!
Featured Article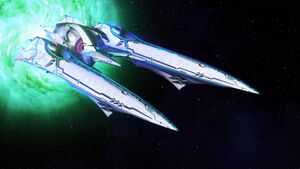 The
Grand Cross
is a prototype mobile battleship, which was responsible for a series of attacks on frontier pirate ships.
Captained by imperial pirate Quartz Christie, it possesses firepower and electronic warfare capabilities equivalent to that of an entire fleet, as well as gravity control technology that allows it to rapidly zigzag across space at speeds rivaling a fighter.
The threat posed by this experimental vessel was such that the frontier pirates were forced to join forces for the first time since the War of Independence in order to overcome the pirate hunter.
For more information, read here.
Latest Media
Franchise Status
Light Novels: Currently at Volume 12.
Anime: First season concluded. Movie released and currently in theatres.
Incoming Media
News
Helping Out
At the moment, many articles on the wiki need some work done to them and a little help improving them would be greatly appreciated.
This wiki currently needs help with:

See the To Do List for more information as to what needs doing. See also the Manual of Style and the Watercooler.
For help, see Help and the Community Portal.
Related Sites
Official Sites:
Other Sites:
Movie Countdown
Mouretsu Pirates: Abyss of Hyperspace is out in theatres in Japan.
November 12 2014 15:00:00 until the Japanese home release date...
Polls
Which is your favourite yacht club member (besides Marika, Chiaki, Gruier and Grunhilde)?
Were the conflicts covered in the anime resolved a little too easily?
Should the time polls are open before being exchanged be shorter or longer (current time is approximately 4 months)?
Which do you think needs the most attention on this wiki at the moment?
Poll Results
Would you like to have seen the Bentenmaru crew more during the anime?
Yes: 19
Maybe: 1
No: 0
Don't mind either way: 2
Total: 22
Latest Activity