Home
Talk

2
554pages on
this wiki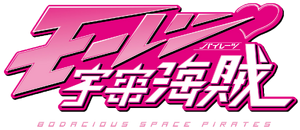 Welcome to the Mouretsu Pirates Wiki!
This wiki is dedicated to everything about the Miniskirt Pirates / Mouretsu Pirates series! We currently have 554 articles on this wiki for you to edit.
About • Help • Administrators • Manual of Style • Layout Guide • News Archives • Poll Archives • Watercooler • Community Portal • Blogs • Community Messages • To Do List • All Pages • Featured Articles
Beware: There be unmarked spoilers ahead!
Featured Article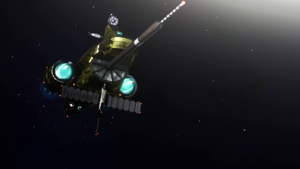 The
Lightning 11
is an armed transport ship which carried out an attack on the
Odette II
during a practice cruise.
Beforehand, knowing that Bentenmaru captain candidate Marika Kato would be onboard during the yacht club's practice cruise, the ship electronically attacked the Odette II's systems at the relay station, only to be fought off by the Odette II's automatic systems.
Later, using a drone to fake a ghost ship and cover their tracks, the Lightning 11 made an attempt to seize control of the Odette II. However, unknown to them, the yacht club were aware of their enemy and ready with their own counterattack...
For more information, read here.
Latest Media
Franchise Status
Light Novels: Currently at Volume 12.
Anime: First season concluded. Movie released and currently in theatres.
Manga: First manga concluded at Chapter 6. Movie-based manga concluded at Chapter 10, with Volume 1 released. Volume 2 announced.
Incoming Media
News
Helping Out
At the moment, many articles on the wiki need some work done to them and a little help improving them would be greatly appreciated.
This wiki currently needs help with:

See the To Do List for more information as to what needs doing. See also the Manual of Style and the Watercooler.
For help, see Help and the Community Portal.
Related Sites
Official Sites:
Other Sites:
Movie Countdown
Mouretsu Pirates: Abyss of Hyperspace is out in theatres in Japan.
November 12 2014 15:00:00 until the Japanese home release date...
Polls
Which is your favourite yacht club member (besides Marika, Chiaki, Gruier and Grunhilde)?
Were the conflicts covered in the anime resolved a little too easily?
Should the time polls are open before being exchanged be shorter or longer (current time is approximately 4 months)?
Which do you think needs the most attention on this wiki at the moment?
Poll Results
Would you like to have seen the Bentenmaru crew more during the anime?
Yes: 19
Maybe: 1
No: 0
Don't mind either way: 2
Total: 22
Did You Know...
...that Mami is the only member of the main cast who has never been into space?
...that the Karyoubinga's Pirate License comes with the title of 'Earl'?
---
Archives – Clear cache
Latest Activity